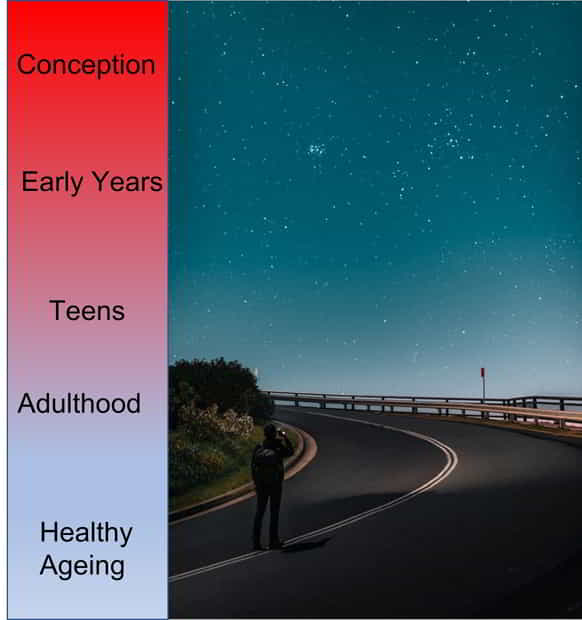 If our journey through life is like a road, the type of journey we have is determined by the choices our parents made and the choices we make. YouDrive Health is about helping you make the best choices for you – as a parent, as an adult and as you get older and more experienced. It's about lifestyle as well as addressing specific health issues.
Our families often have many generations, and we can remember how things were when we were children – people in their fifties seemed really old. As we age our perspectives change and we see things differently. Often we think we know everything when we are in our 20s and 30s but don't realise until we are 50 or 60 that we didn't know half what we know now.
It's a fact that some people are more fortunate than others in life. Some people are lucky and inherit money, some win the lottery, others work hard through their lives for little and others just enjoy themselves.
It's about making the most of the journey. Don't wait to win the lottery – find another way of achieving your goals. The choices you make affect the lifestyle you have.
Try not to be envious or jealous  – instead make the most of what you've got and be the best you can be.
We've split life into five stages , then we also look at lifestyle, which is how you live your life.  Click on the button in any area to go to that page.
Conception, maternity and birth
Life Journey - starting the journey is all about providing help, experience, guidance and support to people, parents, children who are going through this stage. Life Journey - early years starts even before conception because there is so much to consider.

We consider the four building blocks of life and DNA.
Childhood and Growing Up
This section looks at the time before a child is even conceived, through birth, childhood and adolescence through to late teens. The choices you make at this stage can have an enormous impact on your child's future.

We are born and grow up. During this time, we are learning about life. Our parents are there to provide that guiding influence. We learn about failure, success, to win, to lose. We learn about emotion, feelings, respect, anger, fear and hope. We are educated and guided for the next stage.
Teens
This section looks at the teen years - possibly one of the most influential periods of a person's life, and certainly a period where there is most change. Although teens are mini-adults, there is so much they don't know, although they aren't often aware of that!

This is a period where parents have the most difficulty communicating with their children, understanding what's going on in their lives and managing a changing relationship.
Adulthood and Work
This section looks at the time after leaving education, into and through adulthood up to the time retirement becomes a real option – around sixty for some people. The choices you make affect the life you lead. If something isn't going as well as you'd want, then IT'S IN YOUR POWER to change it!

We enter the world of adult life. We go to work, we build relationships, we start a family, we travel and learn about the wider world and how we fit in. We experience tragedy and sadness as well as elation. We build wealth and status, recognition and achievement. We are preparing for the next stage of life.
Healthy Ageing
This section looks at the time we start slowing down at work, think about enjoying retirement and getting old happily. It's our last chance to make changes to our lives which can give us a better lifestyle.

Healthy ageing into retirement.

We build up, hopefully, not just financial wealth in retirement but also life experience, physical health, mental health and wisdom. What happens in this latter stage is often driven by what you did and where you came from in the previous stages.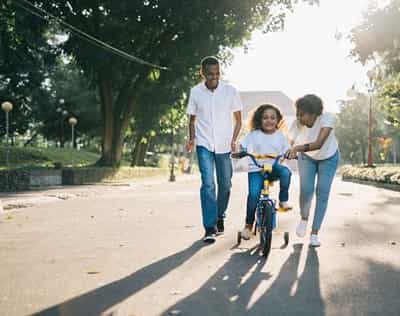 Lifestyle
LIFEstyle is about how we live our lives. How we manage during the journey. What we do to ourselves physically, mentally and emotionally. How we cope with life's obstacles. Our lifestyle can be scored based upon the choices we made or are making.Recklessness and damaging behaviour at a younger age may cost you at an older age. Each LIFEstyle stage impacts on the next, so if we lived life too hard and full in our working life this may cost us our physical health, mobility or mental health in the latter stages of our life.

Your LIFEstyle indicator can be determined at all stages and act as a barometer to good living. It can help you balance your life and make sure you don't over do it in areas that may cost you in later life. We are building an indicator which will tell you your LIFEstyle score.
The UK Government introduced an initiative in 2018 called Healthy Ageing. The initiative is focused on living healthier in retirement. Currently on average we live 20 years after we retire. Of those 20 years only 10 are classified as in good health. The Government is proposing a number of initiatives that will increase this number by five years so we can enjoy at least 15 healthy years in retirement as a first target.
In a nutshell we may be living longer but the quality of that life isn't that good at times. The quality of life can often be improved by having a more balanced life in our earlier life.
The areas covered are:
1. Sustaining physical activity 2. Maintaining health at work 3. Designing for age-friendly homes 4. Managing common complaints of ageing 5. Living well with cognitive impairment 6. Supporting social connections 7. Creating healthy and active places.
Our LIFEstyle Journey will encompass these initiatives so that you can take your own responsibility in line with the Government scheme.
It's not just about ageing – it's about learning too.  Never stop learning.  We like Erik Eriksen's theory of psychsocial development from verywellmind.