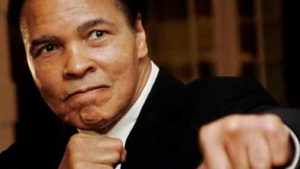 Welcome to adulthood!
When we reach adulthood, we have to take on responsibilities – one of these is often having to earn money to support your family. This can include working – sometimes this is fulfilling, often it isn't – it's something we have to do to provide..

Not many people are lucky enough to work somewhere they enjoy – but a lot of it is about attitude.

"Don't count the days – make the days count." – Muhammad Ali
Facts about adulthood and working
Divorces in the UK each year in comparison to 270,000 marriages
on average during the pandemic by cutting out things like commuting and buying lunch out.
Source: https://www.finder.com/uk/working-from-home-statistics
in employment had done some work at home in April 2020 on average, as opposed to 26.7% of the workforce prior to the pandemic (ONS)
fell behind by one payment in 2020 – Citizens Advice
86% of Iceland population work a 4 day week
of parents had to cut budgets in order to ensure children did not go without.
of people had to use their savings to survive during the pandemic
65% of workers said they would be more productive in a home office than a normal office.
You can register to join us as a member, when you'll be able to download our stuff and comment, or as a YouDriver when you'll also be able to check your health and set up your own action plans to make some improvements.  If you've already registered, sign in below. Or let us know what you think.
"Life is like a camera… Focus on what's important Capture the good times, Develop from the negatives, And if things don't work out, Take another shot.."
It doesn't matter what stage  you're at – it's important to be the best you can be.  At the end of the day it's about taking personal responsibility – You Drive!
It's really your choice. You can find out more information about the subject, or see other institutions that can help by going to Support. There you will find organisations, training, coaching, self-help courses and other items to support your personal change. We have also started developing a panel of experts to provide info, advice, help and support. 
There are times when you need some help to meet your aims –  a helping hand. That might be  an organisation that can provide you with some help,  some specialised information, a particular book or tool to help, or just getting some background reading material.
We have a lot of items which appear on our Drives and other pages, which you can go to by clicking on the picture or link.  Some contain affiliate links and we may receive a tiny commission for purchases made through these links.
If you know of anything which could help you or our other visitors then please click the button on the right, which will take you to a Contacts page where you contact us.
Experts
We are compiling a list of experts who can provide advice, help or specialised services.  You will be able to access these experts from anywhere on our site you see our 'Experts' symbol.  Click the green E to see what our Experts list will look like, with a couple of imaginary 'experts' added!
Scroll down to see more information on this Drive. 
If you register you can also download reports, white papers, quizzes and other collaterals.  We will never ask you for any financial information, and we'll only send you the information you want. You can register for our site either above or in the footer below.  You can provide your own questions and experiences in order to help other members.  We only moderate for spam and inflammatory language – see our moderation policy.
If you've found this interesting, then please share it on social media.  Choose your network!
The Art of Being a Brilliant Teenager
Calling all teenagers—quit the moaning and start loving life!
The Art of Being A Brilliant Teenager teaches you how to become your very best self—and how to figure out who that is, exactly.
Taking Charge of Your Career
The Essential Guide to Finding the Job That's Right for You
This action-oriented and pragmatic book will help you overcome the barriers to deciding on a career and changing career, giving you a proven roadmap to achieve your goals.
Don't Sweat the Small Stuff:
Simple ways to Keep the Little Things from Overtaking Your Life: Simple Ways to Keep the Little Things from Taking Over Your Life
So many of us would like to live our lives in a calmer and less stressful way, and be able to let go of our problems. This is the book that can show you how to stop letting the little things in life drive you crazy.
Learning to Lead, Leading to Learn:
Lessons from Toyota Leader Isao Yoshino on a Lifetime of Continuous Learning
In the international bestselling book Learning to Lead, Leading to Learn, leadership coach Katie Anderson and Toyota leader Isao Yoshino bring you a remarkable book about what it means to learn, to lead, and to care
Spinning Plates
Tips, Thoughts and Ideas for Juggling Work, Parenting and Home
Spinning Plates has around 800 tips, starting with ideas for working while pregnant, looking after emotional needs and relationships, arranging child care, deciding whether to return to work or not and tackling issues of confidence.
A Few Wise Words:
Stories of success and inspirational advice from 22 extraordinary individuals
A Few Wise Words is the perfect guide for young people, young adults (and older adults too) on how to prepare for our personal journey towards success, purpose, and fulfilment in life.
Eliminate Negative Thinking
How to Overcome Negativity, Control Your Thoughts, And Stop Overthinking. Shift Your Focus into Positive Thinking, Self-Acceptance, And Radical Self Love.
Spinning Plates has around 800 tips, starting with ideas for working while pregnant, looking after emotional needs and relationships, arranging child care, deciding whether to return to work or not and tackling issues of confidence.
Too Many Reasons to Live
The huge Sunday Times number one bestselling inspirational memoir from rugby league legend Rob Burrow on his extraordinary career and his battle with motor neurone disease.
Men Are from Mars, Women Are from Venus
A Practical Guide for Improving Communication and Getting What You Want in Your Relationships
The legendary relationships guide that mothers recommend to their daughters, friends give as gifts and brothers steal from their sisters, MEN ARE FROM MARS AND WOMEN ARE FROM VENUS is inarguably the definitive book on having a happy relationship.
The Working Dad's Survival Guide
How to Succeed at Work and at Home Paperback
Hey Dad! Ever felt torn between advancing in your career and spending quality time with family? The Working Dad's Survival Guide is for you.