Some Initial Thoughts About Sleep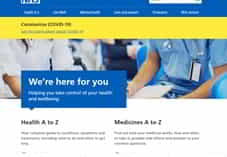 Before jumping into the detail why not take the sleep assessment test and see how you compare - you might realise it's not as bad as you think.

It's only 8 multiple choice questions and won't take you long to complete.

Click the picture to go to the test.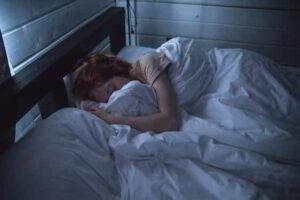 The NHS Report by Sleepio
The facts below are from a report which was carried out by an organisation called Sleepio, and recommendations include the following:
• The importance of good sleep should be highlighted in public health campaigns.
• GPs should be trained on the benefits of sleep.
• Public health strategy should include a specific objective to reduce sleep problems.
• New national guidance is needed on managing insomnia using non-drug treatments.
• People with sleep problems should have access to psychological therapies, in particular cognitive behavioural therapy.
as many people with insomnia reported relationship difficulties
were classified as possibly having 'chronic insomnia'.
who said they were in poor health had poorer sleep
who said they were in good health had good sleep
30 per cent of people in the UK are severely slepp deprived
75% of people with insomnia reported poor concentration
79% of people with insomnia reported having it for two years
38% of people were classified as 'good sleepers'.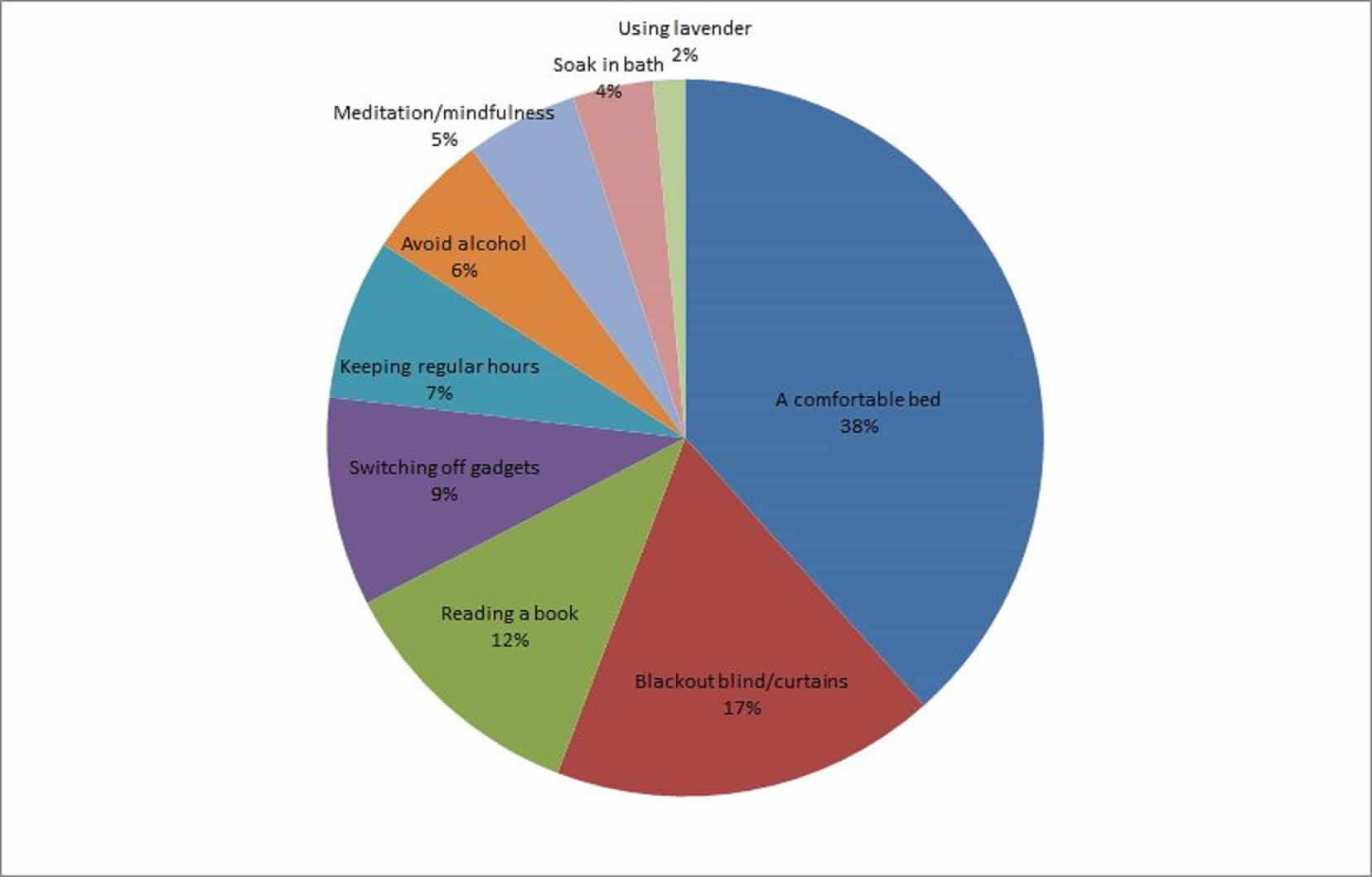 Sleep Council Tips
Create a restful sleeping environment Your bedroom should be kept for rest and sleep and it should be neither too hot, nor too cold; and as quiet and dark as possible.
Make sure your bed is comfortable. It's difficult to get deep, restful sleep on one that's too soft, too hard, too small or too old. If you're not sure if you need a new bed, the NBF website has lots of advice
Take more exercise. Regular, moderate exercise such as swimming or walking can help relieve the day's stresses and strains. But not too close too bedtime or it may keep you awake!
Cut down on stimulants such as caffeine in tea or coffee – especially in the evening. They interfere with falling asleep and prevent deep sleep. Have a hot milky drink or herbal tea instead.
Don't over-indulge. Too much food or alcohol, especially late at night, just before bedtime, can play havoc with sleep patterns. Alcohol may help you fall asleep initially, but will interrupt your sleep later on in the night.
Don't smoke. Yes, it's bad for sleep, too: smokers take longer to fall asleep, wake more often and often experience more sleep disruption.
Try to relax before going to bed. Have a warm bath, listen to some quiet music, do some yoga – all help to relax both the mind and body. Your doctor may be able to recommend a helpful relaxation tape, too.
Deal with worries or a heavy workload by making lists of things to be tackled the next day.
If you can't sleep, don't lie there worrying about it. Get up and do something.
These are the tips from the Sleep Council in more detail. Click on a heading to see what they say or play the video.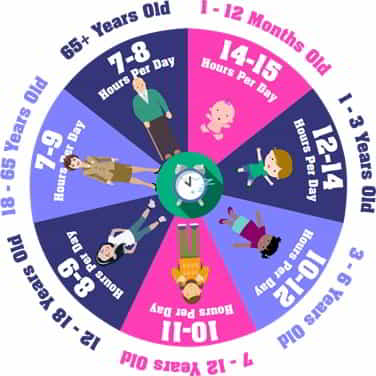 How much sleep do I need?
Firstly, everyone is different and can manage comfortably on what others would see as impossible. Also sleep patterns can change according to a number of factors. Typically, the average person should get between 6 to 7 hours sleep a night but that depends on the depth and quality of sleep.

Some people can get into bed and fall asleep like a light and some take 30 to 40 minutes to go to sleep. Some wake up automatically and get out of bed straight away whilst other lounge back in bed and nap for another 30 minutes.

Each person needs to understand themselves and what is normal and not normal in other words. If you are having a normal but busy week at work or life and you eat with the same regular pattern the you should sleep normally. If on the other hand you are stressed or concerned about something or you have eaten or drank things outside your normal pattern including timing it could disturb your sleep for a couple of days.

If you lose 3 hours sleep for two nights don't worry, see if you catch up the hours within the next week before getting worried.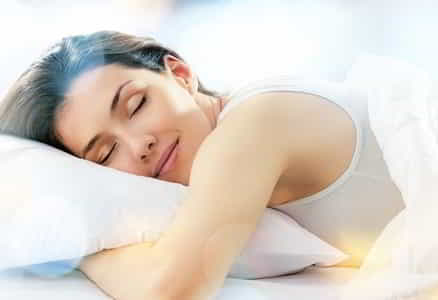 What can I do to help myself sleep better
The key to successful sleep patterns is to firstly understand about yourself and what normal looks like taking into consideration the following things:

• How much sleep do you typically have?
• How deep do you sleep, for how long, was it dreamy or heavy
• Has anything changed in that pattern timings, conditions, new bedding, mattress, room, curtains anything?
• Have you had a blood test to see if you are deficient in anyway?
• Food intake, type of food and when you eat, volume of food and include snacks.
• Drinking, type of drink, when take, quantity
• Work patterns, longer short, stressful or less, new projects, new colleagues, bosses
• Homelife changes, partners, family, arguments, illness, incidents etc
• Travel normals , more or less , incidents etc
• Substances normals or new fresheners etc
• Time of the month periods hormone norms
• Illness and infections


The list goes on. Some people also, and its worth taking it into consideration the time of the year and the moons cycles. Now before you all jump to conclusions; we are all animals at the end of the day and sadly when we learned the power of speech, we lost the power of the sixth senses whereas other animals haven't. Sometimes we don't realise that all around us is pressure. We are bombarded by solar flares, moon shifts, earths magnetic forces. Dust storms and particles in the atmosphere, all of which we don't see but they can impact sensitive people.


Analyse your own patterns first and then look for the changes. Either way allow yourself a few weeks of changes in sleep before seeking a wider view.
What ever you do don't go to the doctors to get something to help you sleep. They will prescribe sleeping tablets which can affect other parts of your body and can be very addictive. Only as a last resort take anything.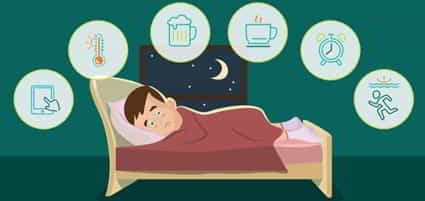 What about external factors that may affect my sleep
Well apart from the ones identified above and ones you can control and manage there are other things that can affect your sleep that you cannot control or see. Click the heading below for more details.

Light affects our biological clock
Our own chemicals can cause us to alter sleep patterns.
Caffeinated products decrease a person's quality of sleep.
Noise pollution can disturb deep sleep.
Circadian Rhythm Disorders
Screen- based media - too much use
Moonlight can affect sensitive sleepers
The planet - it's Geomagnetic field etc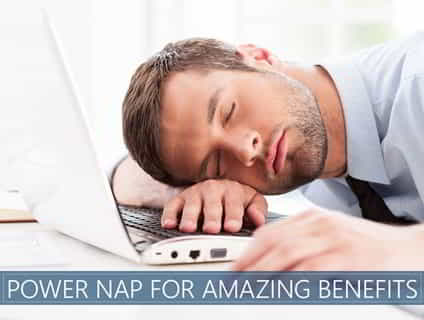 While small children typically take naps in the afternoon, adult naps generally tend to be less frequent; however, even in those who get enough sleep (but particularly in those who don't), many people experience a natural increase in drowsiness in the afternoon, about 8 hours after waking. And research shows that you can make yourself more alert, reduce stress, and improve cognitive functioning with a nap.1 Mid-day sleep, or a 'power nap', means more patience, less stress, better reaction time, increased learning, more efficiency, and better health.

Studies show that 20 minutes of sleep in the afternoon provides more rest than 20 minutes more sleep in the morning (though the last two hours of morning sleep have special benefits of their own). The body seems to be designed for this, as most people's bodies naturally become more tired in the afternoon, about 8 hours after we wake up.

If you only have 5 minutes to spare, just close your eyes; even a brief rest has the benefit of reducing stress and helping you relax a little, which can give you more energy to complete the tasks of your day. But don't confuse a brief rest with microsleep.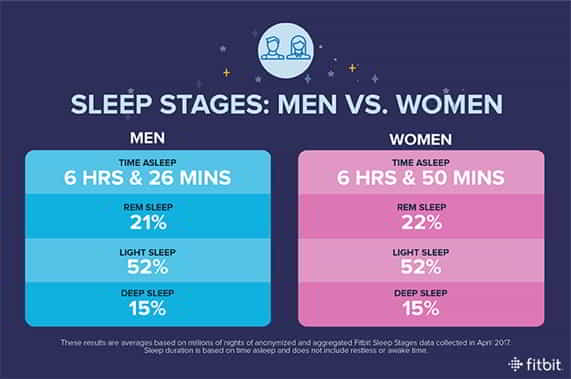 What is quality sleep
There are 5 stages of sleep

There are five stages of sleep during the sleep cycle. Scientists categorized the stages of sleep based on the characteristics of the brain and body during sleep. Stage 1,2,3, and 4, are categorized as 'non-REM sleep', and the fifth stage, is REM sleep.

Sleep stages 1, 2, and REM consist of light sleep, while 3 and 4 comprise deep sleep.
Introduction
Stage 1
Stage 2
Stages 3 and 4
REM Sleep
Introduction
Click on any of the tabs on the right to see more information
Stage 1
Stage 2
Stages 3 and 4
REM Sleep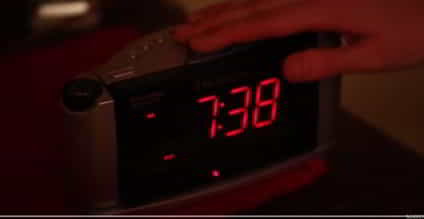 How much deep sleep should you get?
In healthy adults, about 13 to 23 percent Trusted Source of your sleep is deep sleep. So, if you sleep for 8 hours a night, that's roughly 62 to 110 minutes.

However, as you get older you require less deep sleep - see below.
Introduction
Why do you need less deep sleep as you get older?
How much REM sleep should you get? personal pension
How much light sleep do you need?
Why you may be waking up tired
Introduction
Click on any of the tabs on the right to see more information
Why do you need less deep sleep as you get older?
How much REM sleep should you get? personal pension
How much light sleep do you need?
Why you may be waking up tired
You can register to join us as a member, when you'll be able to download our stuff and comment, or as a YouDriver when you'll also be able to check your health and set up your own action plans to make some improvements.  If you've already registered, sign in below. Or let us know what you think.
Mayo Clinic tips for better sleep
If you're struggling to get at least seven hours of shut-eye every night, it might be because of what's called your sleep hygiene. That's the term doctors use for a series of habits that influence sleep.
In this Mayo Clinic Minute, Jeff Olsen talks with Dr. Eric Olson, a Mayo Clinic sleep specialist, about some simple ways you can improve your sleep hygiene.
"Laugh and the world laughs with you. Snore and you sleep alone."
"Sleep is like the golden chain that binds our health and body together."
It doesn't matter what stage  you're at – it's important to be the best you can be.  At the end of the day it's about taking personal responsibility – You Drive!
It's really your choice. You can find out more information about the subject, or see other institutions that can help by going to Support. There you will find organisations, training, coaching, self-help courses and other items to support your personal change. We have also started developing a panel of experts to provide info, advice, help and support. 
There are times when you need some help to meet your aims –  a helping hand. That might be  an organisation that can provide you with some help,  some specialised information, a particular book or tool to help, or just getting some background reading material.
We have a lot of items which appear on our Drives and other pages, which you can go to by clicking on the picture or link.  Some contain affiliate links and we may receive a tiny commission for purchases made through these links.
If you know of anything which could help you or our other visitors then please click the button on the right, which will take you to a Contacts page where you contact us.
Experts
We are compiling a list of experts who can provide advice, help or specialised services.  You will be able to access these experts from anywhere on our site you see our 'Experts' symbol.  Click the green E to see what our Experts list will look like, with a couple of imaginary 'experts' added!
Scroll down to see more information on this Drive. 
If you register you can also download reports, white papers, quizzes and other collaterals.  We will never ask you for any financial information, and we'll only send you the information you want. You can register for our site either above or in the footer below.  You can provide your own questions and experiences in order to help other members.  We only moderate for spam and inflammatory language – see our moderation policy.
If you've found this interesting, then please share it on social media.  Choose your network!
Why We Sleep:
The New Science of Sleep and Dreams
'Matthew Walker is probably one of the most influential people on the planet' Evening Standard
THE #1 SUNDAY TIMES BESTSELLER
Teach Yourself to Sleep
An ex-insomniac's guide
Are you suffering from chronic insomnia, an erratic sleep pattern or do you simply feel that your sleep isn't as deep and restorative as it should be? Then struggle no more. Teach Yourself to Sleep is the new, sustainable solution that you have been waiting for.
Sleep Rituals
100 Practices for a Deep and Peaceful Sleep
Do you have trouble getting—and staying—asleep? Sleep rituals can set the mood for restful slumber and help you drift off in peace—let these recommended bedtime routines be your key to a good night's sleep!
The Circadian Code
Lose weight, supercharge your energy and sleep well every night
Circadian rhythms are biological processes or clocks that exist in each one of our cells. Programmed to turn genes on or off at different times of the day or night, they influence every aspect of our health from weight and energy levels through to resistance to disease and infection, and how well we sleep.
Change the way you sleep
with this 90 minute read
Proven solutions for better ZZZZ, from an elite sleep coach
'Nick Littlehales wants to redefine the very meaning of the word sleep' – Daily Telegraph
To use the NHS self assessment on insomnia in a new window click here
Sleepstation is a six week online therapy course for insomnia
To see the Sleep Council website click here
The Mental Health Foundation has a report on sleep from 2020 – click here to download