Facts About Equity Release
UK house prices have risen by an average of £22,023 since 2019, according to the ONS
Home ownership has been in decline in the United Kingdom, falling from an all-time high of 70.9% in 2003 to 63.9% in 2018.
557,000 Britons have used equity release in the past 20 years, releasing more than £32billion of cash
16% is how much house prices rose in 1987 under 'right to buy'
During the first half of 2021, 35,860 customers unlocked more than £2.3bn
of workers now expect to be employed after their 70th birthday, up from only 17 per cent in 2010, according to Willis Towers Watson
557,000 Britons have used equity release in the past 20 years, releasing more than £32billion of cash
34% of home owners over 60 rely on a state pension as main source of income

Seek professional advice but also do your own research
In this Drive we show you the principles behind Equity Release, where to go to get advice and the different types of options. Equity release can be extremely advantageous but also can erode your hard-earned money if you don't educate yourself to a degree, you can choose a person or company who can give you professional advice.

We can think of so many situations whereby people buy a product or service and implicitly trust the advisor or company and, in some instances, abdicate responsibility for taking out the service or product. The number of times we have heard people say; I didn't have a clue what he was saying but I trusted his decision. Never sign anything unless you understand everything connected to the product or service, there's a lot at stake.
Different Types of Equity Release
Equity Release is a way of getting at some of the wealth tied up in your property. Not only that if property prices continue to grow then each year this can have a positive impact on your situation. In the modern day the need for our children to receive a large inheritance is less. In fact, receiving cash earlier could have greater benefits; deposit for a house or support with grandchild care etc. There are two main types life mortgage and home reversion plan. In both cases the money is yours to do as you want and it can enhance yours or your family's lifestyle.


Introductions
Home Reversion
Lifetime Mortgage
Retirement Mortgages
Introductions
Click on any of the tabs on the right to see more information
Home Reversion
Lifetime Mortgage
Retirement Mortgages
I could do with more money in retirement,
so I would
but I would never
consider equity release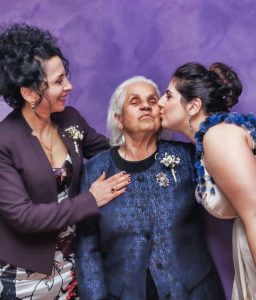 Pros and cons of equity release
Equity Release is ideal for some people and not for others. It's is not a decision to be rushed into and time needs to be taken with a sympathetic professional who not only engages yourselves but also considers the wider family. Making sure you get the best possible deal with the lowest charges is what most people are looking for. Using a whole of market provider who puts your interests first is paramount.

The consequences can be extreme, so this shouldn't be considered lightly.

It is really important to make sure that you've involved the people who matter to you.
Introductions
Equity Release Pluses
Some Drawbacks of Equity Release
Introductions
Click on any of the tabs on the right to see more information
Equity Release Pluses
Some Drawbacks of Equity Release
You can register to join us as a member, when you'll be able to download our stuff and comment, or as a YouDriver when you'll also be able to check your health and set up your own action plans to make some improvements.  If you've already registered, sign in below. Or let us know what you think.
MARTIN LEWIS ON EQUITY RELEASE
This short video is from This Morning
It doesn't matter what stage  you're at – it's important to be the best you can be.  At the end of the day it's about taking personal responsibility – You Drive!
It's really your choice. You can find out more information about the subject, or see other institutions that can help by going to Support. There you will find organisations, training, coaching, self-help courses and other items to support your personal change. We have also started developing a panel of experts to provide info, advice, help and support. 
There are times when you need some help to meet your aims –  a helping hand. That might be  an organisation that can provide you with some help,  some specialised information, a particular book or tool to help, or just getting some background reading material.
We have a lot of items which appear on our Drives and other pages, which you can go to by clicking on the picture or link.  Some contain affiliate links and we may receive a tiny commission for purchases made through these links.
If you know of anything which could help you or our other visitors then please click the button on the right, which will take you to a Contacts page where you contact us.
Experts
We are compiling a list of experts who can provide advice, help or specialised services.  You will be able to access these experts from anywhere on our site you see our 'Experts' symbol.  Click the green E to see what our Experts list will look like, with a couple of imaginary 'experts' added!
Scroll down to see more information on this Drive. 
If you register you can also download reports, white papers, quizzes and other collaterals.  We will never ask you for any financial information, and we'll only send you the information you want. You can register for our site either above or in the footer below.  You can provide your own questions and experiences in order to help other members.  We only moderate for spam and inflammatory language – see our moderation policy.
If you've found this interesting, then please share it on social media.  Choose your network!
The Astute Guide To Equity Release
Equity Release, sometimes known as Lifetime Mortgages have been a growth industry for many years allowing retired individuals and couples to raise money on their homes and property to help supplement retirement income and cash needs. This book provides an unbiased summary of the Equity Release market, so that anyone considering this area is well informed prior to making a decision.
Too Good To Be Free
How A Reverse Mortgage Can Improve Your Life, Your Cash Flow and Pay You Too
This reference guide was put together to provide the truth in a simply-stated fashion.What if there was a mortgage out there that was specifically for people who are 62 and older, and who are either retired or about to be.
MoneyHelper have information on Equity Release
The Equity Release Council is a trade body which represents the sector and promotes standards for its members
AgeUK have a section on equity release
If you're over 55 you can get a quote from Retirement Solutions